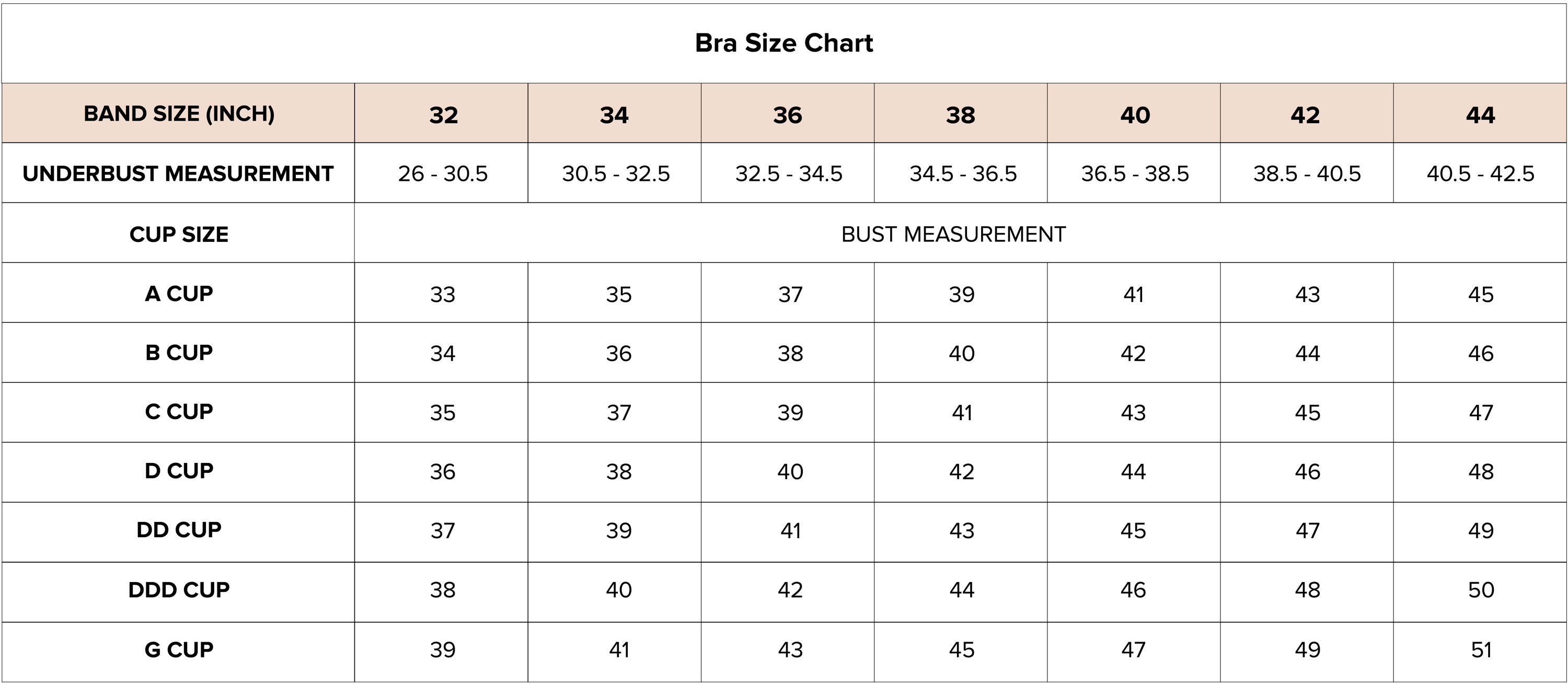 How To Measure Your Bra Size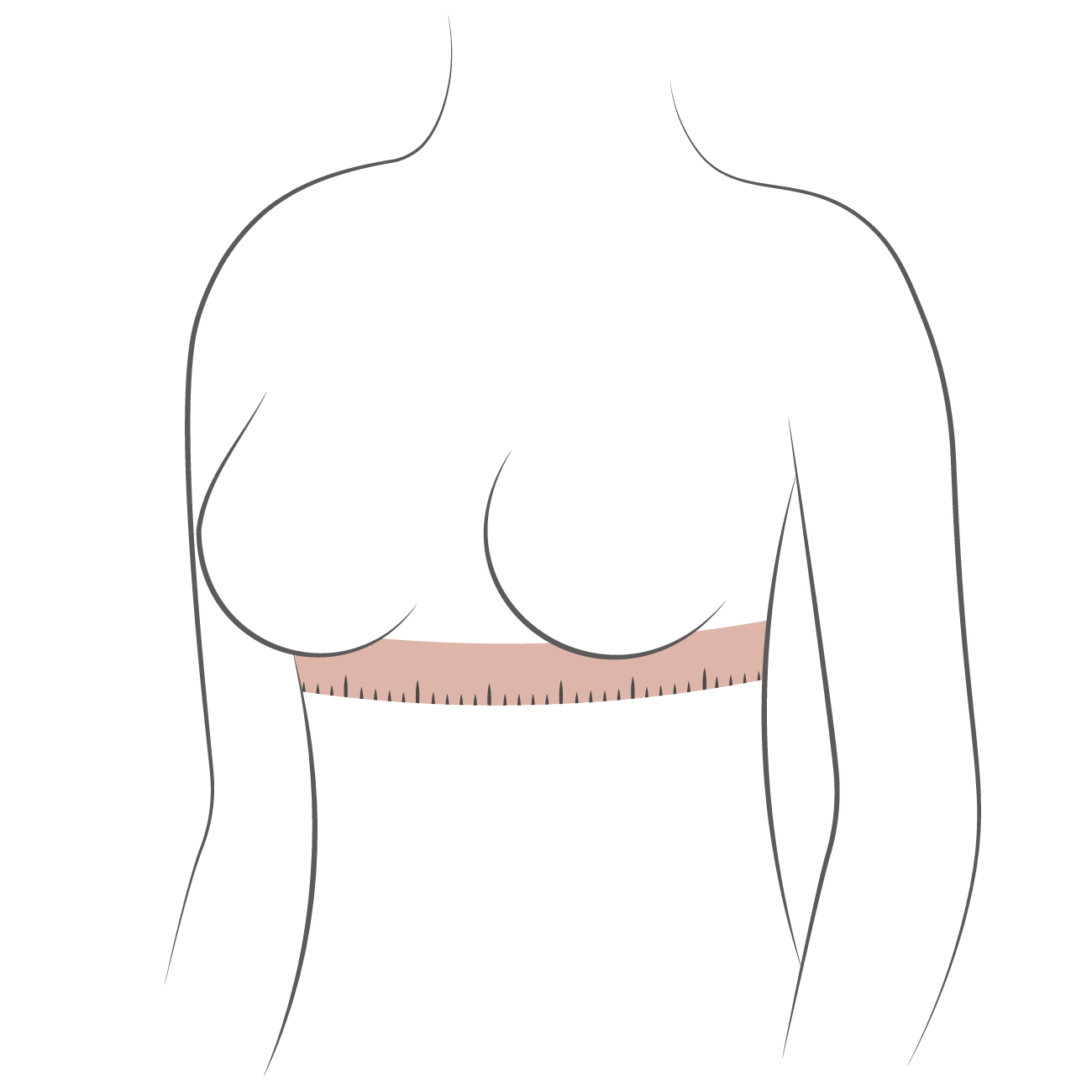 Wrap the measuring tape around your ribcage, directly under your bust. Note down the number. If you are in between band sizes, size up for a relaxed fit, size down for a snug fit.
If you're calculating in inches, add +4 to your measurement. For example, if you measured 34 inches, you would be a 38.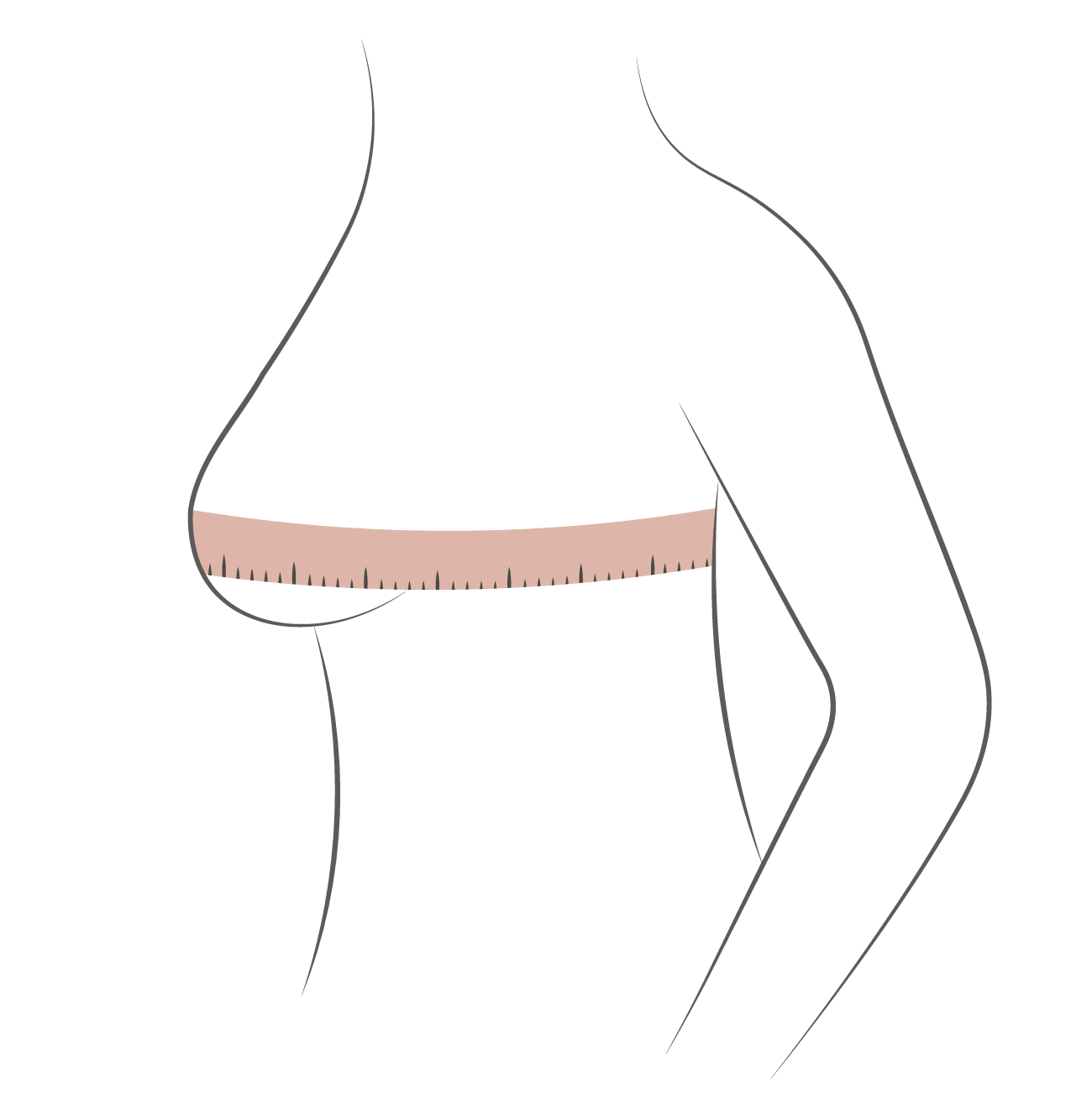 Now Your Bust and Cup Size
Measure your bust size by leaning forward and loosely wrapping the measuring tape around the fullest part of your bust (this is your nipple level). Note down this number.
To get your cup size, match your bust size to your band size in the chart above. For example, if you measured 38 inches for your band size, and your bust size is 42 inches, you are a 38D.

For the most accurate results measure yourself without a bra.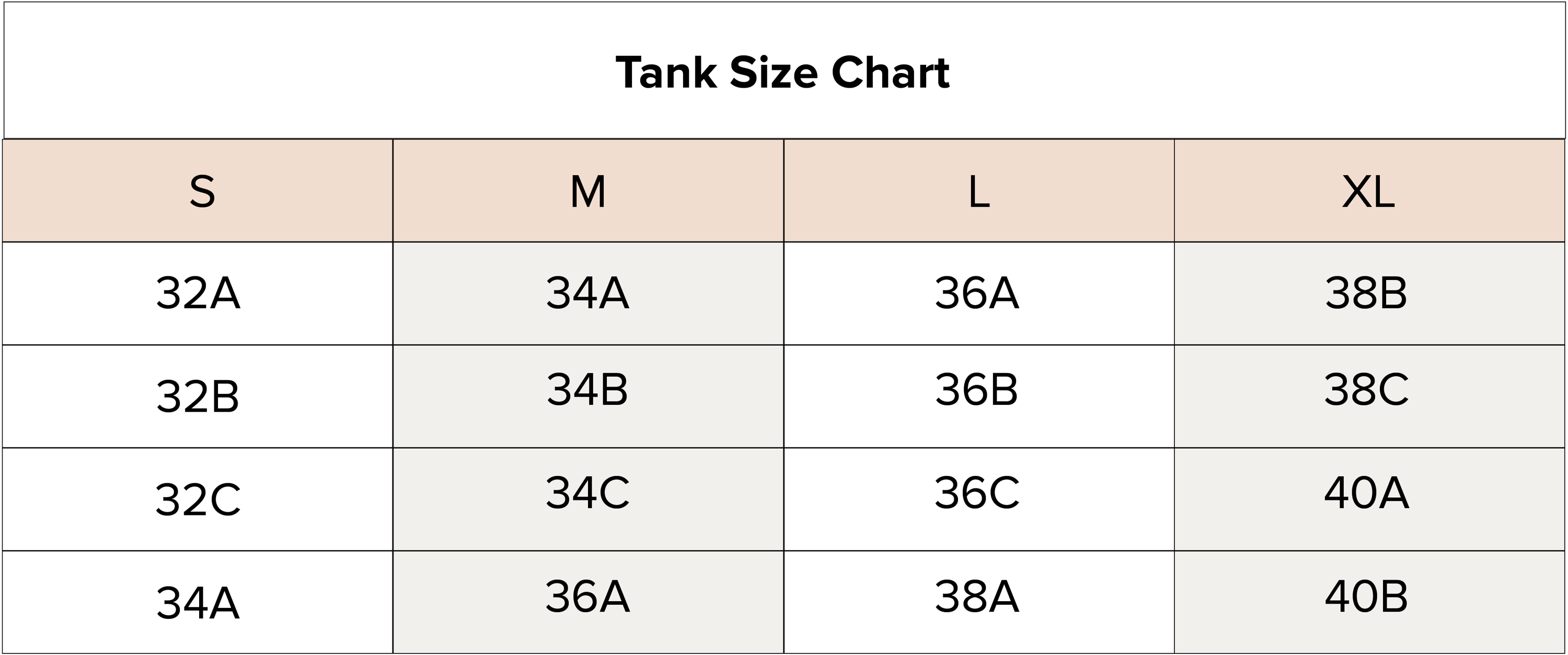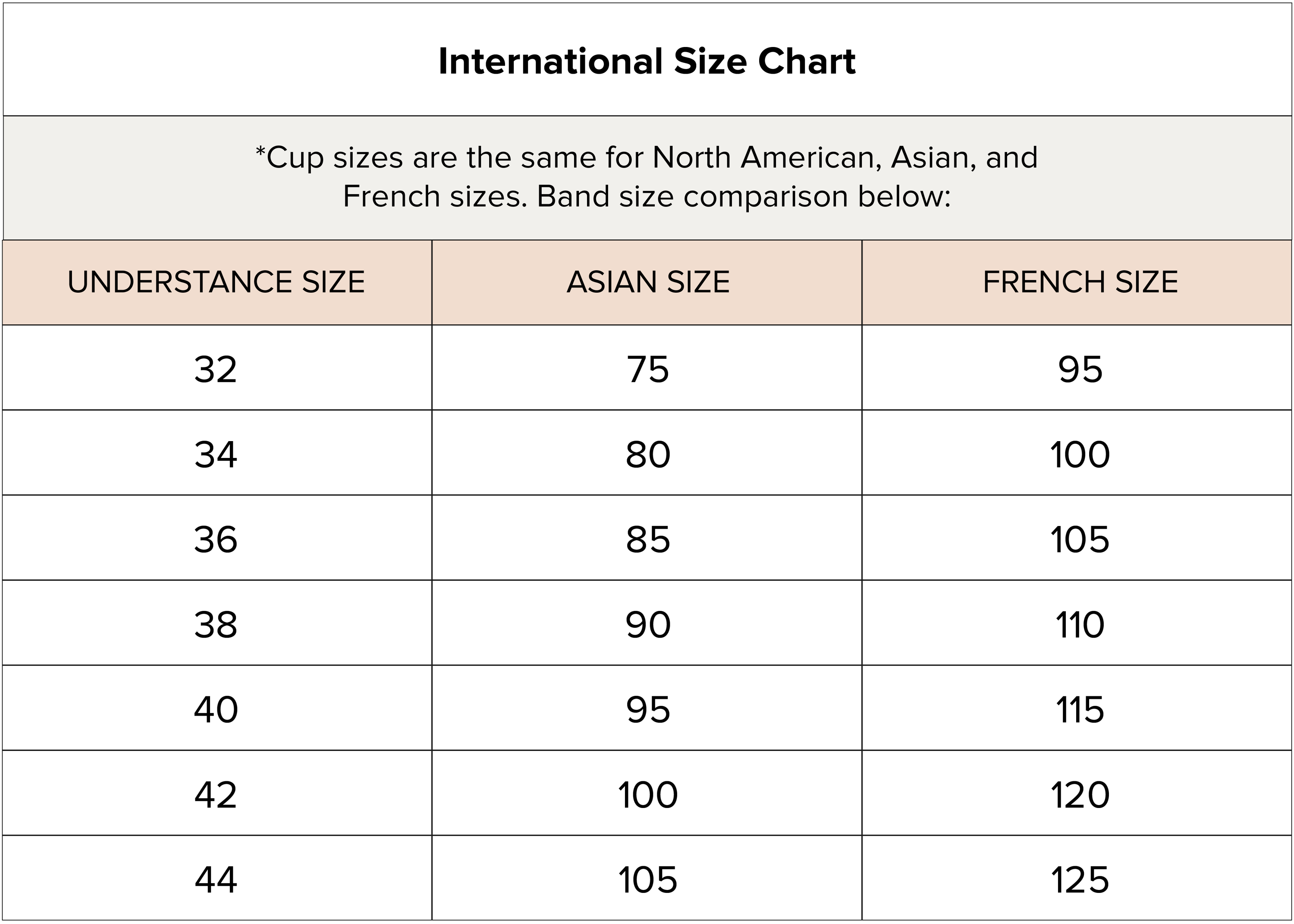 HOW TO KNOW IF YOUR BRA FITS
Most women are wearing the wrong bra size. In fact, 90% of the women we've fitted were wearing the wrong bra size. We need to change that and make sure your next bra is a perfect fit.
How does your current everyday bra feel?
Bra Pain Points and Solutions
Overflow? Sidespill? Irritating straps? We got you covered.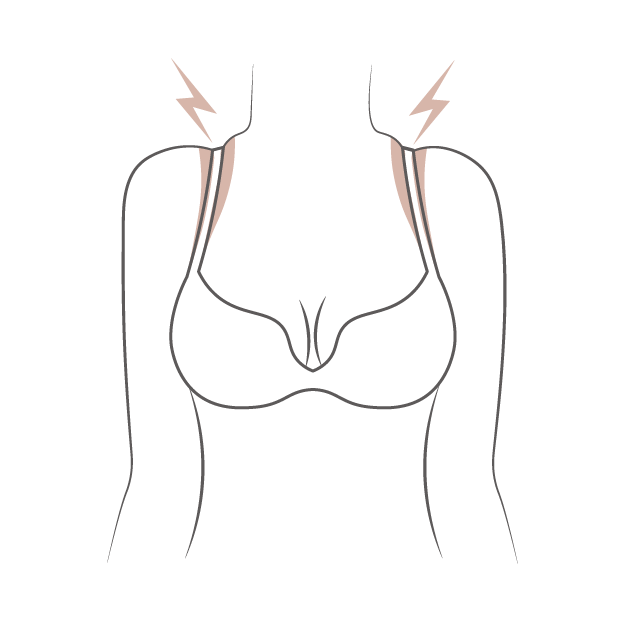 Curious about our bras, but not ready to make a commitment? If you are in the Vancouver area, drop by our studio and try them on!


We are located at 3521 27th Ave N, Birmingham, AL 35207, United States
Our office hours are Mon-Fri 10:00am-6:00pm.